CTU Internal Publications
CTU Email Updates
All previous emails sent via Action Network are posted here. If you are not receiving these emails, please email Meg at mryan@ctu279.org with your full name and worksite/chapter. (You will need to log in to see this page. )

Critique
Download:

Critique August 2022.pdf

Critique October 2022.pdf

Critique December 2022 lo-res.pdf
News & Notes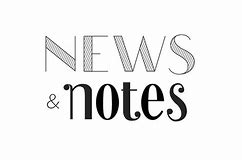 The News & Notes publication is a (usually) weeklyish publication sent out to Chairs via email and is available on the CTU website. This is an update of the work that is being done on behalf of all of our teachers, paraprofessionals, nurses, psychlogists, speech language pathologists, therapists, and sign language interpreters. It is compiled by Tracy Radich, 1st Vice President.
Download:

News Notes Jan 28 2021.pdf
Page Last Updated: Sep 29, 2020 (07:46:00)