http://www.ctu279.org/?zone=/unionactive/view_article.cfm&HomeID=782222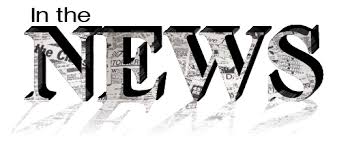 Below are news articles in the news that highlight, quote, or discuss the Cleveland Teachers Union, our members, or our work.
Via Wall Street Journal on September 24, 2020
Watch Tracy Radich participate in this important discussion with other educators around the nation.
Wenei Philimon via USA Today on August 14, 2020
"Reopening safely across the country is going to cost billions of dollars," said Obrenski, who's also the president of the Cleveland Teachers Union."
Susan Tebben via ColumbusUnderground.com on August 10, 2020
"In her nearly 40 years as a school nurse, Patricia Gunter has had to prepare for diseases like swine flu, H1N1, West Nile Virus, SARS, and even HIV, all while dealing with the usual school illness like head lice and chicken pox.
"We've put a plan in place every time we've had something happen," said Gunter, a nurse with the Cleveland Metropolitan School District.
But none of those illnesses caused the closure of a school district, let alone an entire state."
Susan Tebben via Ohio Capital Journal on August 6, 2020
"With the COVID-19 pandemic, Gunter said plans have to be in place to recognize that a school is an educational facility, not a health facility.
School districts and the state should also acknowledge the lack of resources (and in some cases lack of nurses) facing the districts.
"I don't think this is going to get any better for a while," Gunter said. "I do believe that they would be putting all of us in danger to bring us back to school."
Rachel Vadaj via Channel 19 on July 8, 2020
" The Cleveland Teachers Union explained why they are pushing for the HEROES Act to pass:
" The COVID-19 pandemic has put a tremendous strain on state and local resources, and without assistance from the federal government, drastic cuts are expected. Through the HEROES Act, Ohio would receive $3.2 billion in education funding. The K-12 portion of these funds would provide Ohio $2.1 billion to ensure teachers, paraprofessionals, and other educational workers, and provide necessary safety and educational resources for schools. Ohio would also receive $16 billion in direct aid to the state, $16.9 billion in direct aid to local governments, and $4.3 billion in Medicaid funding through the HEROES Act. It would provide funds for widespread testing, contact tracing, adequate PPE supplies, relief for affected families, and assistance to ensure that vulnerable populations can receive care to stop the spread of the virus.""
"Obrenski reported getting a "gut punch today, on Teacher Appreciation Day," as Ohio's governor slashed the state's education budget. But as leaders do, the union president also found something to celebrate: A TV station has offered an hour of programming every day put on by teachers. "Everybody loves it," Obrenski said. "Our parents love it, our kids love it. It's so popular that they're airing it at a sister station in another state."
She said the AFT's reopening plan is being pushed out at the state level by Ohio Federation of Teachers President Melissa Cropper, who's doing "everything possible to keep the conversation going on how to keep our students and our members safe." Obrenski then introduced school nurse Pat Gunter, who offered accolades to the national union for the reopen plan.
"Let your school nurse be the designated person to take the lead on health initiatives and handle these day-to-day medical concerns when we all get back in the building," said Gunter—after a thorough cleaning of facilities, providing adequate protective gear, implementing protocols for medically fragile children and putting in place other back-to-school policies."
Read the entire article here: https://www.aft.org/news/latest-town-hall-dives-afts-reopen-plan
Tonisha Johnson, Spectrum News 1, May 6, 2020
Ken Robinson, WTAM on April 16, 2020
"It is my honor to lead the Cleveland Teachers Union as we work to improve the lives of our members, our students and their families, our school communities, and working people in Cleveland and Ohio," said Obrenski. "I am looking forward to the challenges, even as I take office during these extraordinary circumstances."
Link to full article: : https://wtam.iheart.com/
Crain's, March 16, 2020
More Information:
CTU highlights Say Yes
Say Yes News articles