279- Retirees
279-R members do not need a log in. Registration is for current CTU members only so that CTU members can see sensitive information relevant to current members only.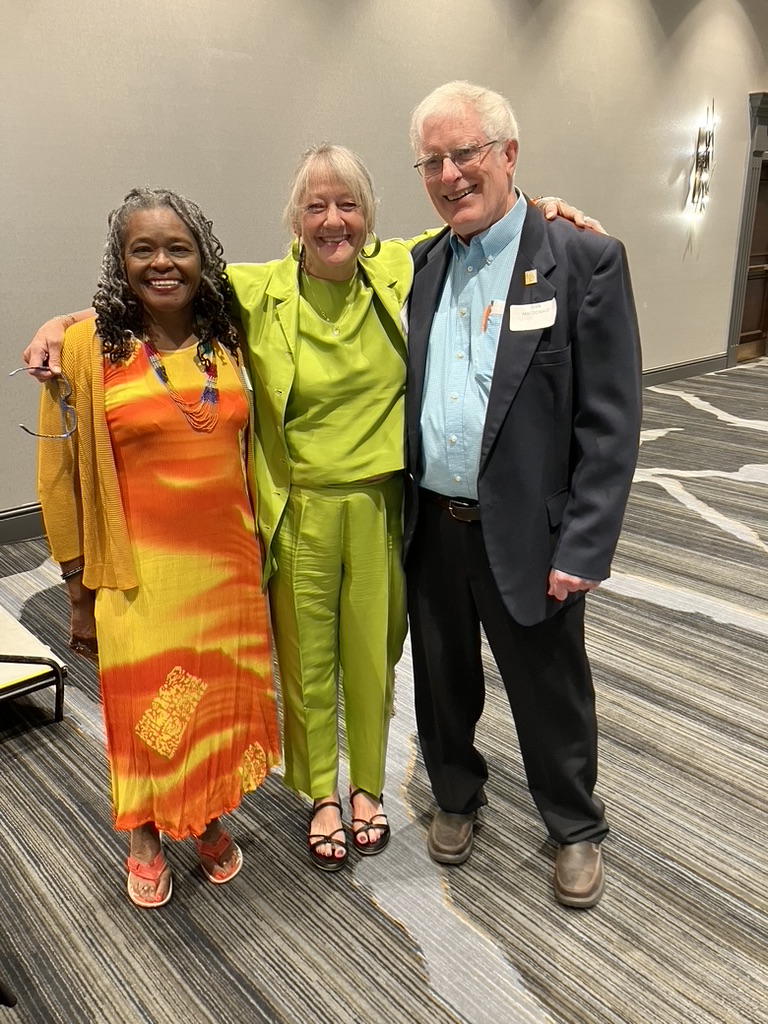 Click HERE to see more pictures from the 2023 Retiree Luncheon.
Below is the latest 279-R updates/information:
September 2023
President's Report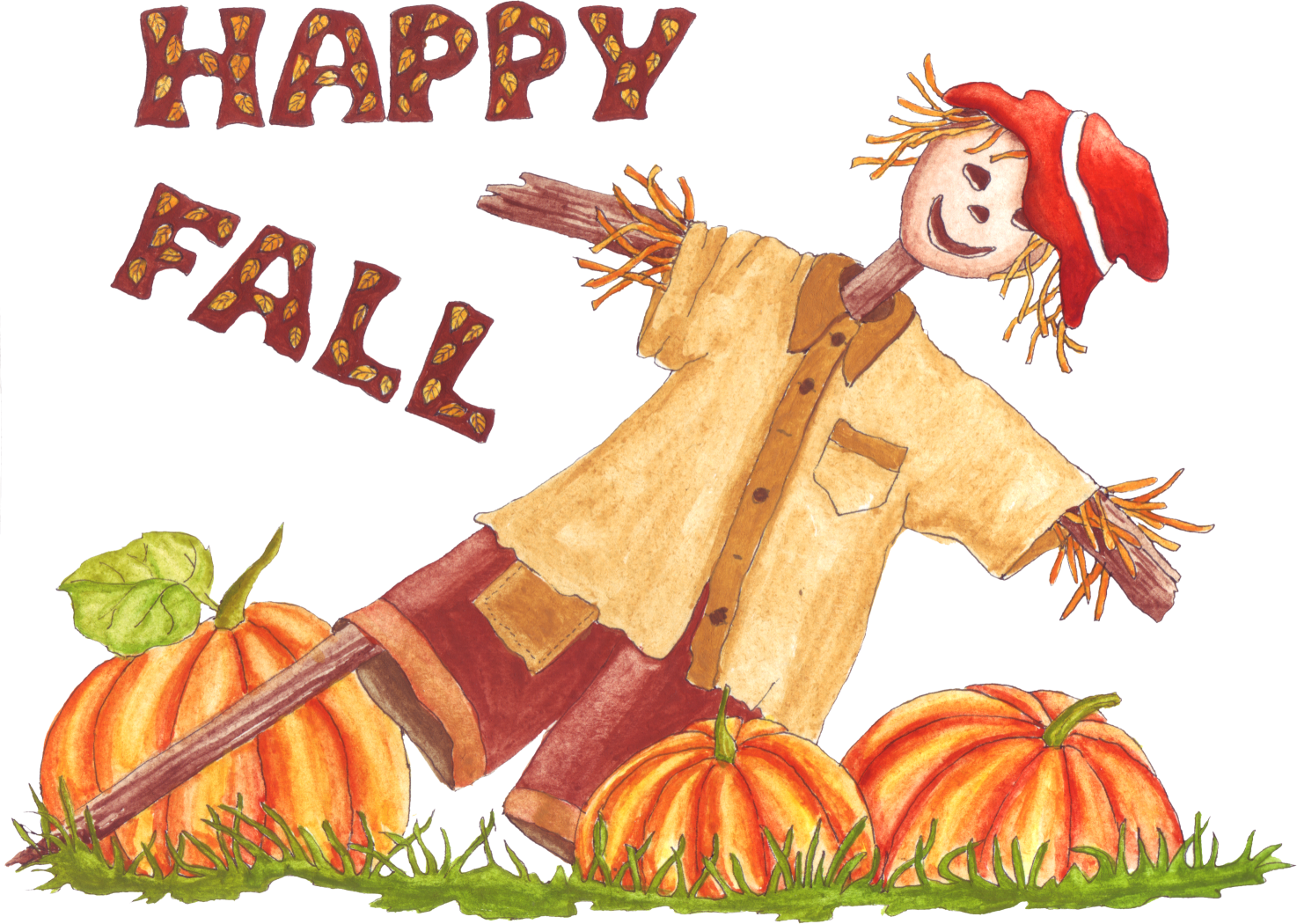 Welcome back!
Greetings, everyone and welcome to another year of retirement. I trust that each of you enjoyed your summer as I did, with most or all federal and state COVID-19 restrictions lifted. We are now free to move about the world again. Let's continue to stay safe and practice good hygiene habits, as the virus continues to mutate.
September In-Person Meeting
DATE and LOCATION CHANGED!
The search committee has secured the UA Local 120 Pipefitters Hall, located at 6305 Halle Drive, Valley View 44125, for our monthly in-person general meetings. However, this means our meeting day will change to the third Tuesday of every month beginning September 19, 2023. Hope to see you there to start off the new year of activism.
279-R Needs YOU!
Our organization continues to monitor and attend the STRS Ohio Board meetings and represent you. Together we are working to change the make-up of the STRS Ohio Board, after years of questionable operational practices that resulted in the loss of the annual Cost-of-Living Adjustment (COLA) for retirees and reduced benefits for active members.
Board members take notice when we inform them that we represent about 1,000 members. This is why your membership is so important. Please complete and return the membership form that was mailed to you in August, or use the extra form provided in this newsletter.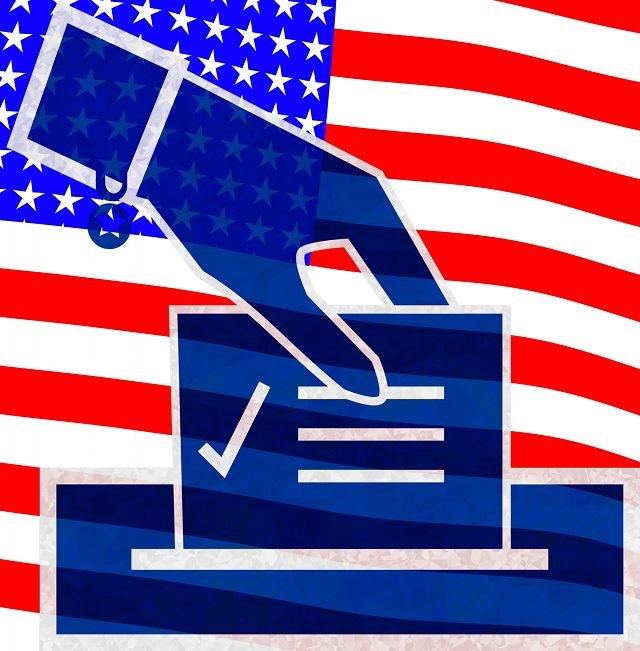 Election Success!
I would like to take this opportunity to thank each and every one of you for VOTING in the Special Election this past August. Thank you to everyone who worked to defeat Issue 1 by writing postcards, distributing literature, and helping to get the word out to family and friends about the Special Election. Your voices and your choices were heard all the way to Columbus.
I know that they heard us in August, but as I live and breathe, something else is always coming out of Columbus. Your retiree chapter 279-R continues to stay on top of things to help keep you informed because ACTIVISTS NEVER RETIRE. We have to keep our skin in the game to protect our interests as retirees and public educators. When the call comes, I trust that we can continue to count on YOU to help.
279-R Sock Drive for the Homeless
Our two-month Sock Drive begins at the September meeting. Please bring your monetary donations or new socks for our Community Engagement Project.
The Sock Drive will continue at the October 17 meeting. According to homeless shelters, new socks are the most needed item. If you are able, please donate and help those less fortunate in our community.
Donations to Scholarship Fund
Thank you to those who continue to donate to the scholarship fund. Collectively, we are helping future educators realize their career dreams.
Remember, all scholarship donation checks must be made out to: 279-R NEO AFT. On the memo line of the check, write Scholarship Fund.
The following people recently made donations: Linda Brewer in honor of all listed; Darline Mayo in honor of all listed; Janet Stewart in honor of all listed; and Jacqueline Underwood in honor of Marilyn Louise Cargile. Thank you!
If we missed listing your scholarship donation, please contact us at 216-482-2281. We appreciate your generous support. All scholarship donations go into the 279-R Scholarship Fund at Cleveland State University.
How to Contact Us
Our direct numbers are: Membership Information 216-482-2281; Pension Line (STRS or SERS) 216-482-2282; other calls 216-482-2280. If no one answers, please leave a message spelling your last name, and phone number. You will receive a call as soon as possible. We encourage 279-R members to access our retiree link from the CTU website. The website address is listed under the letterhead of this newsletter.
Happy Labor Day!
Hope to see you at the TUESDAY, SEPTEMBER 19 meeting at the Pipefitters Hall in Valley View!
Hazel Hicks, President

Attention All 279-R Members:
Important Meeting Information!
There was a mistake in the August membership renewal letter concerning the date and location of our September meeting. The first 279-R in-person membership meeting of 2023-2024 will be on Tuesday, September 19 at 11:30 a.m. at the Pipefitters Hall in Valley View. My humblest apologies for the error.
Remember the Early Bird Annual Dues Special of $45 (instead of $50) if your membership form and check are sent in by October 1, 2023.
We have a lot of important issues facing us in the next few years, and we need each others' strength and support and community. So show your commitment to democracy and unionism, send in your membership form and dues check, and be a part of the change.
Peace, friends.
Alanna Meyers-Kiousis, Membership
279-R Meeting Dates 2023-2024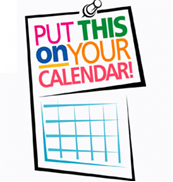 Due to the availability of a suitable year-round location for our monthly 279-R Membership Meetings, we had to change our meeting day to the THIRD TUESDAY OF EACH MONTH.
Below are the scheduled meeting dates for 2023-2024. The meetings will be held at 11:30 a.m. at the Pipefitters Hall, 6305 Halle Drive, Valley View, Ohio 44125. Please check the newsletter each month for any additional information.
Tuesday, September 19, 2023
Tuesday, October 17, 2023
Tuesday, November 21, 2023
Tuesday, December 19, 2023
Tuesday, January 16, 2024
Tuesday, February 20, 2024
Tuesday, March 19, 2024
Tuesday, April 16, 2024
Tuesday, May 21, 2024
Annual Luncheon: Friday, June 21, 2024
279-R Travel News
We are planning a Christmas tour to Amish country on Friday, December 8, 2023. We will enjoy a family-style luncheon including a luscious dessert. We'll then see a program called "Christmas in the Country," including hilarious new Christmas acts, Christmas carols, ventriloquists, and much more. We will have time for shopping at Walnut Creek Cheese, which has much more than just cheese, and visit the Breitenback Winery. The day will end with a drive through the Christmas Lights at the Berea Fairgrounds.
The price is not set yet; if at least 42 people sign up for the trip, the cost goes down. For questions, call Linda Opaluch at 440-842-9524.
Linda Opaluch, Travel Coordinator
Page 2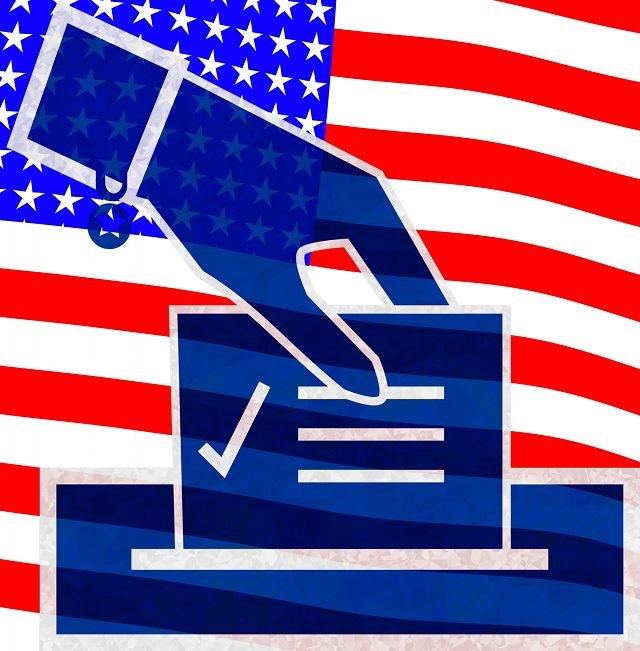 Legislative News
Issue 1 Defeated, On to What's Next
Congratulations and thanks to everyone who helped to defeat Issue 1 in the August 8 Special Election! Ohio voters, in a bipartisan effort, recognized the blatant partisan power-grab attempted by the GOP majority in Columbus, and soundly defeated it, 57% to 43%, with over 3,000,000 Ohioans voting.
If passed, the issue would have undermined the democratic principle of one person, one vote and majority rule. It would have changed the 50%-plus-one standard for passage that's been in place in Ohio for over 110 years. Also, it would have made it even more difficult to place any citizen-initiated amendments on the ballot, silencing the citizen's check on legislative power that these initiatives provide.
Ohio Budget Passed
Ohio's Fiscal Year 2024-2025 operating budget bill was passed this summer by the House and Senate and signed by Governor Mike DeWine. It has both pros and cons.
The school funding piece that passed included the House budget version that OFT supported. However, it included a voucher expansion that the Senate inserted. While the Cleveland Metropolitan School District has been dealing with funding losses due to vouchers since 1996, this new expansion will likely continue to harm many suburban school districts such as Cleveland Heights-University Heights.
Also, the Governor's takeover of the State Board of Education was passed. What that will look like has yet to be seen, but I suspect it will be problematic.
On the November 2023 Ballot in Ohio
On November 7, 2023, Ohio voters will decide on an amendment to provide that each individual has the right to make and carry out one's own reproductive decisions. Voters will also decide on a marijuana legalization initiative that, if approved, would make Ohio the 24th state to legalize marijuana for recreational or personal use.
We Still Need 279-R Activists!
As we move into the 2024 election season, we will need your help. Ohio's Senator Sherrod Brown is up for reelection, and Senate Leader Mitch McConnell and Republicans have made defeating Sherrod their top priority of 2024.
Sherrod Brown has demonstrated overwhelming, unwavering support for educators and labor, and deserves our help in this election. He steadfastly fights for working people, and has called his campaign the Dignity of Work. Please support Senator Sherrod Brown and be ready to work for his reelection next year. We need Sherrod in D.C.!
It is likely that an Ohio redistricting initiative may appear on the November 2024 ballot. Ohio's still-gerrymandered districts continue to misrepresent the will of the voters of Ohio, despite passage of two citizen-led initiatives to create fairer districts.
(continued on next page)
(continued from previous page)
Presidential Election 2024
The Presidential election will dominate 2024. We need to support a candidate who supports us.
President Biden is the most pro-worker, pro-union President in history. Despite the narrowest of majorities in the House and Senate when he took office, he has achieved significant legislative victories for Americans, including:
---the American Rescue Plan, a response to COVID-19 that helped get the pandemic under control and rescue the economy;
---the Bipartisan Infrastructure Bill, repairing the nation's roads, bridges and railways, bringing high-speed internet to rural communities, increasing electric vehicles and public transportation, providing safe drinking water, and more;
---the first major gun-safety bill in decades;
---building semiconductors at home through the CHIPS Act;
---support for Ukraine against the Russian invasion;
---and the ambitious Inflation Reduction Act, an historic law that lowers costs for families, creates good-paying jobs for workers, and grows the economy from the bottom up and the middle out.
The Inflation Reduction Act lowered prescription drug costs, health care costs, and energy costs. It's the most aggressive action on tackling the climate crisis in American history. It is revitalizing the American economy, which is recovering from the pandemic better than other nations. And it is making the tax code fairer, lowering the deficit, and having the ultra-wealthy and corporations pay their fair share while no one making under $400,000 a year will pay a penny more in taxes.
Let's enjoy our August election victory, then get ready for the next campaigns.
David Quolke, Legislative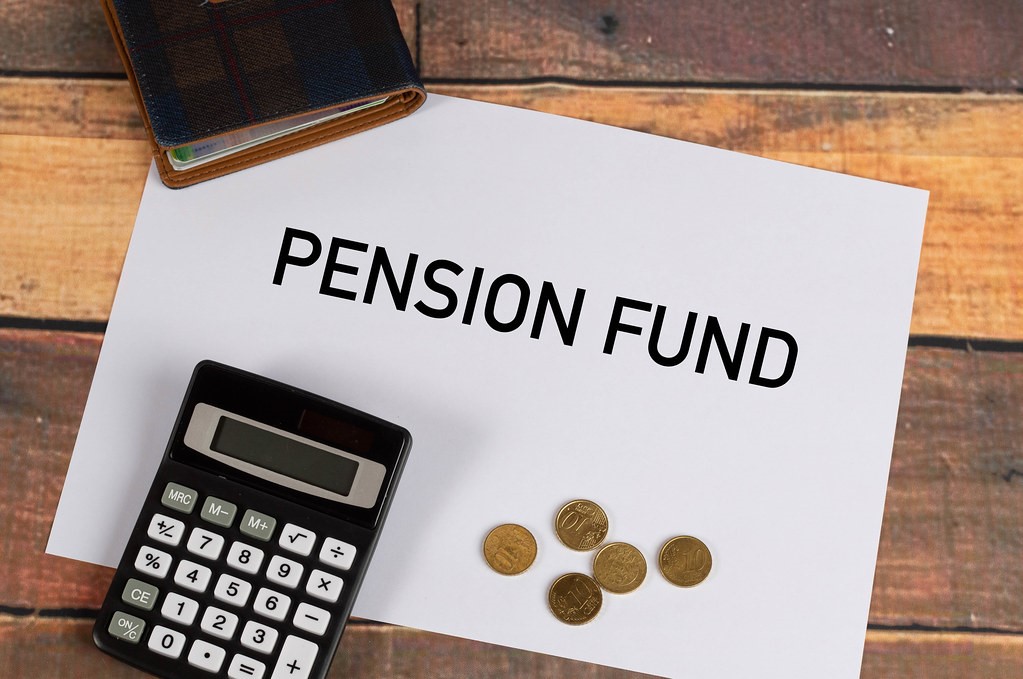 Life Goes On: August STRS Ohio Board Meeting Summary
Rob Walters and Dan MacDonald attended the August 17-18 STRS Board meeting. If you tuned in, thank you. If you stayed "tuned in" for the five-hour executive session, a special thanks for listening at 5:55 p.m. when the meeting resumed.
The 17th started with the Audit Committee sharing updates on internal audits being conducted. This was followed by a report from outside consultant Crowe LLP who is also conducting audits with a final report due December of 2023. Outside consultant ACA Group followed with its report that STRS is GIPS [Global Investment Performance Standards] compliant. It is the highest of accounting standards.
Executive Director Neville followed with a Fiduciary Audit Update. Funston Advisory Services was engaged by the Ohio Retirement Study Council to conduct an STRS performance audit which was completed in May 2022. Recommendations from this audit numbered 172: 33 recommendations are complete; 85 are in progress or planned; 49 are Board decisions [for which the Board is seeking an outside consultant]; and 5 recommendations are "Disagree/Disagree in part."
Some of the recommendations' "highlights" include a statement of investment beliefs; Board meetings videoed and archived for a year; preliminary Board materials available to public two days before a meeting; and more town hall and other constituent group meetings to the public.
The actual Board meeting began at 10:05 a.m. After roll call and minutes approval, the
Page 3
Investment Department reported the fund return for June was 2.79%, showing investment assets increased by $2.4 billion during FY 2023 ending approximately at $90.1 billion. The total fund FY 2023 return was 7.68% gross. [Fichtenbaum pushed on this since costs were included. He is a lone voice. His point is that STRS should be reporting everything less costs (net) to get a true picture of assets and asset classes. I agree with him. Remember the Fiscal Year ended on June 30, 2023. Performance Based Incentives (PBIs) are based on the closed numbers. Not to confuse this information, but Alternative/Opportunistic Investment numbers lag by a quarter, so will not be available until October. Remember the discrepancy in closing numbers last year, FY 2022. As I stated, Fichtenbaum is perhaps the most knowledgeable on this since Wade Steen has been removed, and now Fichtenbaum is a lone voice.]
The Investment Department updated on the search for a General Investment Consultant, proxy voting, a review of securities compliance policies and procedure, the semiannual derivatives exposure, and a Domestic Equities review, where for the first time ever I heard a department associate admit that STRS might have been able to do "a little better" if they had reacted more quickly in the 4th quarter. Truly, this is a good thing.
Outside consultant Callan then reviewed STRS's performance against its peers. STRS is on the right path and is great was the conclusion.
Public Participation had 15 individuals signed up to speak. Fourteen spoke. Four passionate parents spoke on the childcare center sudden closure; another was not able because she had to return to work. Two spoke on transparency. One spoke on concern of newly-elected Board members whose ideas could lead to devastating the pension. One spoke on soon-to-be former board member Lard's passion and service. Six spoke on the lost COLA.
At 12:55 p.m. the meeting was recessed for a "not-earlier-than-3:00-p.m. return" after Executive Session. The Board returned at 5:55 p.m. The Performance-Based Incentive Program for FY 2024 was presented. The program is voted on yearly and has been in place for over 35 years [and was always paid]. It is common amongst large pension plans which have a significant portion of assets internally managed. STRS manages internally two-thirds of its assets. Outside consultant CEM reported a $100 million savings because of active management. STRS reported performance over the benchmarks added over $2 billion in value during the past five years.
Changes from last year's document were proposed and discussed. [The font used in the presentation and in documents downloadable on the website, www.strsoh.org, is probably a 9, very small. Not much discussion; the meeting adjourned at 6:23 p.m. [Twenty-eight minutes were spent with intro and changes and a document for which a guest needed a magnifier. A document that is definitely a hot spot for many of the 500,000 STRS members.]
On Friday, August 18, the Board meeting came to order at 9:00 a.m. The 2024 Health Care Program was presented.
(continued on next page)
(continued from previous page)
Major changes! All enrollees will transition to CVS Caremark (CVS) from Express Scripts as of January 1, 2024. It was stated that nearly 95% should experience no disruption such as formulary changes, utilization management, or tier changes. If there is a disruption, CVS will notify individuals by mid-December. The plan has 66,000 pharmacies, of which 9,000 are CVSs, in network including many chains like Kroger and independent pharmacies. Mail order will also continue through CVS, although you will need to set up payment.
Under medical, all those on Medical Mutual, AultCare, Paramount, and Health Care Assistance will transition to Aetna. The Aetna Medicare Advantage Plan will have some enhancements. Everyone covered by an STRS plan will be receiving a new identification card for both medical and prescription plan by the December holidays.
Information will start being mailed to members in late September. Open enrollment is November 1 through November 21. Understanding Your Health Care webinars will be offered on Monday, Oct. 30; Wednesday, Nov.1; and Thursday, Nov. 2. There will also be a customer service number available, plus STR staff, to help everyone transition.
Following Benefits, the meeting recessed to allow two governance consultants to be interviewed, AON and Nossaman. The Board meeting resumed with a resolution thanking Arthur Lard for his four years of Board service.
Executive Director Neville then gave reports for July and August, with no mention of the childcare center closing, eight reports for July and two for August. There were 2,689 retirements this summer.
The 2024 Performance Based Incentive (PBI) Program was then brought up for a vote. [Voting on this usually is part of presentation and was not brought up last evening or on today's agenda – transparency?] Back and forth discussion with praise of the document as "steps toward a just and solid policy" by Hunt, Bishop, Price, Falls, Herrington, with Fichtenbaum and Sellers pushing back. The policy was amended to: "If the Board's actuary determines the System does not have at least a de minimis amount available under its Sustainable Benefit Enhancement Plan (SBEP) for the fiscal year during which Incentive Compensation is scheduled for payment, the Incentive Compensation for each Eligible Associate will be reduced by 10%" [it was set at 5%]. The policy passed 7 to 4 with Fichtenbaum, Foreman, Jones, and Sellers voting No.
Routine Matters followed. Payment of the FY2023 Performance Based Incentive passed. Under Old Business, AON was approved as governance consultant. A vote was taken to establish a Legislative Committee, it passed. Board member Jones requested the daycare situation be visited in an open session. Neville responded with "unprepared remarks" justifying the closure with some information.
[To me, it is a transparency issue. During Public Participation the closure of the daycare center is often brought up, as is selling or renting the building, the art within the building, no tax charged on cafeteria lunches, closing the cafeteria, heated sidewalks, a myriad of thoughts and suggestions. Correthers reminded Jones that "we do not respond" to Public Participation. The Board should. It does not. The daycare center closing notice happened in July. It will now close the end of December. The Board did not even know of its closing from what I understand. Neville did step up to the plate and responded to
Page 4
Jones instead of hiding behind a blocking Chair, Correthers.] Fichtenbaum then brought up Roberts Rules of Order which will now be brought up as part of an agenda item in September.
The meeting was adjourned at 1:00 p.m. The next meeting is set for September 20-21-22.
Dan MacDonald, Executive Director
Dan's August Public Participation Statement
Good morning, STRS Board. I am Dan MacDonald, an STRS retiree with 38-plus years of service. I am also the Executive Director of Local 279R, North East Ohio AFT retirees.
As I drove down from NEO, I received a call telling me that STRS's daycare center is to be shut down. It happens to be the only 5-star center in the area. Not only does it serve STRS staff, but also this community area. Non-staff pay full price and I was told STRS staff get a slight discount. For all my rantings since 2014, I have never mentioned the daycare center. It helps to diversified staff. It allows children on the property. It promotes morale and peace of mind for many. I was told that it broke even before COVID, but did need to be subsidized last year to around $170,000.
I know a Board member recently said over the Budget, how do you eat an elephant? That STRS and the Board had to start looking for little bites. If all the above is true, look for the little bite in less of a pay raise. Do not close what every community needs, a great daycare center serving a 90-billion-dollar organization and serving well, workers for miles around this facility. Have daycare facts presented at a Board meeting. Have the research presented. Do not have this travesty happen. Now on to the remarks I had prepared...
As schools open for a new school year, August closes out its STRS current Board. It can be a manipulative time. These two days of meetings will tell. In the past, personal contract changes have been made, Board policies changes have been voted. Arguments have been made as to an experienced Board versus a new Board in September. Remember that a brand-new set of teachers will start their journeys toward 35 years to full retirement while many will enter their final year of being active. All of you represent the members on the totality of the line, wherever an active is located. Meanwhile, some retirees have just started their pensions, while others will be coming to an end, literally. STRS and you represent them all.
With all that in mind, I am looking forward to the discussion on Performance Based Incentives and the report from the Members Benefit Department, along with Public Participation and the placement of daycare on September's agenda. With my Public Participation remarks, I will be handing in current articles from The Ohio Capital Journal concerning CVS and Express Scripts. The Attorney General is going after one and the Board of Pharmacy the other. The Health Committee should be meeting.
As always, actives need their benefits enhanced and retirees need a permanent 3% COLA restored.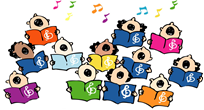 We're looking for a few more singers!
If you would like to join the 279-R singing group, the Melodeers, please contact Donita Rollins by email at
cobbd52@sbcglobal.net or call her at 216-409-8259.
R+R Sunshine R+R
Eula M. Harris passed on May 17, 2023. Send condolences at www.schultemahonmurphy.com .
Eva M. Miller passed on May 13, 2023. Send condolences to her son, Moreno Miller II, at 1375 Cleveland Heights Blvd., Apt. 105, Cleveland Heights, OH 44121.
John Perciak's wife, Toni Antoinette Perciak, passed on April 10, 2023. Send condolences to John at 17514 Fairfax Lane, Strongsville, OH 44136.
Janet Gail McCombs passed on September 17, 2022. Send condolences to her family at www.mcintirebradhamsleek.com .
James A. Greene passed on May 26, 2023. Send condolences at www.brown-forward.com.
Ronald J. D'Arcy-Clarke passed on June 21, 2023. Send condolences at www.mcgorray.com .
James R. Stewart passed on July 3, 2023. Send condolences at www.jardinefh.com .
Jewell Jenkins passed in July, 2023. Send condolences atwww.lucasfuneralhome.com .
Christine "Cris" Fears Branche passed on July 10, 2023. Send condolences at www.efboyd.com .
Cynthia "Cindy" Alusheff passed on July 24, 2023. Send condolences at www.jeffmonrealfuneralhome.com .
Linda Lupton passed on August 4, 2023. Send condolences to the Lupton Family at 20711 Lakeshore Blvd., Euclid, OH 44123.
Theresa Ormandy 216-741-6764
Please call the Sunshine Committee when there is an illness or death in our 279-R family. However, please DO NOT CALL the committee with other questions, issues or information.
HIPAA Authorization Form
@media only screen and (max-width: 730px){ .pdfview{height:500px !important} At the bottom of this page, you can download the HIPAA Authorization Form to print and fill out.
Download:


20230424085048887.pdf
Page Last Updated: Jun 180, 2023 (13:23:00)